Creating Urbanization Scenarios with the FUTURES Model
Vaclav (Vashek) Petras, Anna Petrasova, Georgina M. Sanchez, Derek Van Berkel & Ross K. Meentemeyer
NCGIS 2019 Winston-Salem
Feb 27 - Mar 1, 2019
Motivation
Long-term planning as people are moving

to a from coast
to suburbs or city centers
…

Assessing impact of these changes before they happen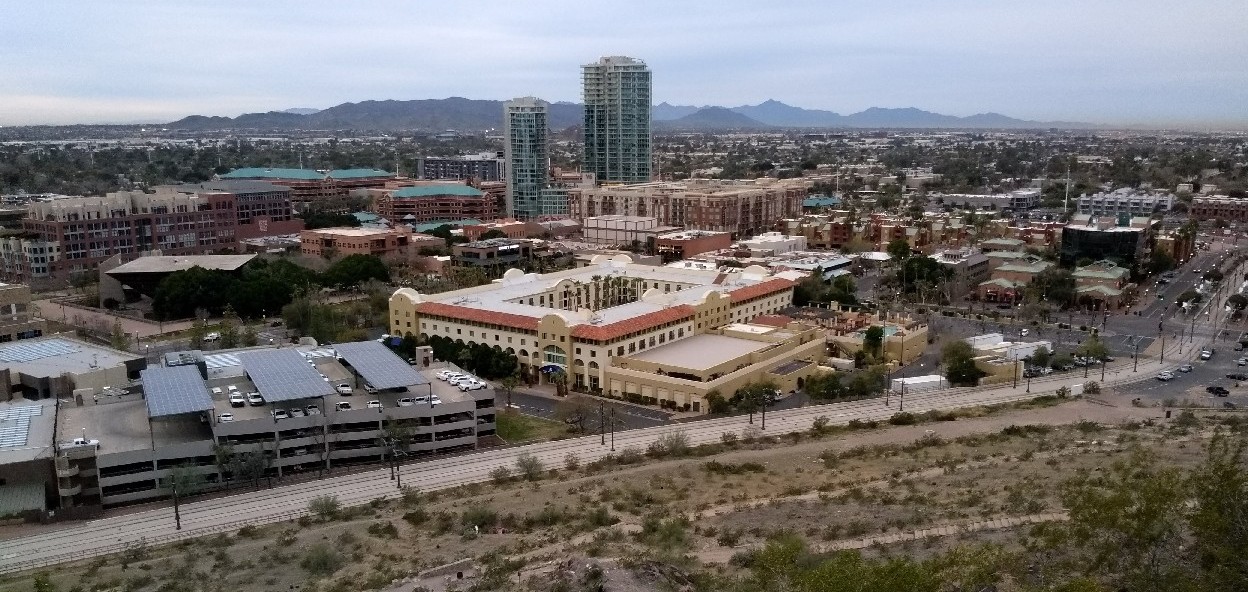 No Room for a Black Box
Can we understand the behavior of the model?
Can we make sure it is working as described?

FUTURES
FUTure Urban-Regional Environment Simulation
(Meentemeyer et al., 2013)
urban growth model
patch-based
stochastic
accounts for location, quantity, and pattern of change
positive feedbacks (new development attracts more development)
allows spatial non-stationarity
FUTURES, A Simplified View
turning green cells into orange cells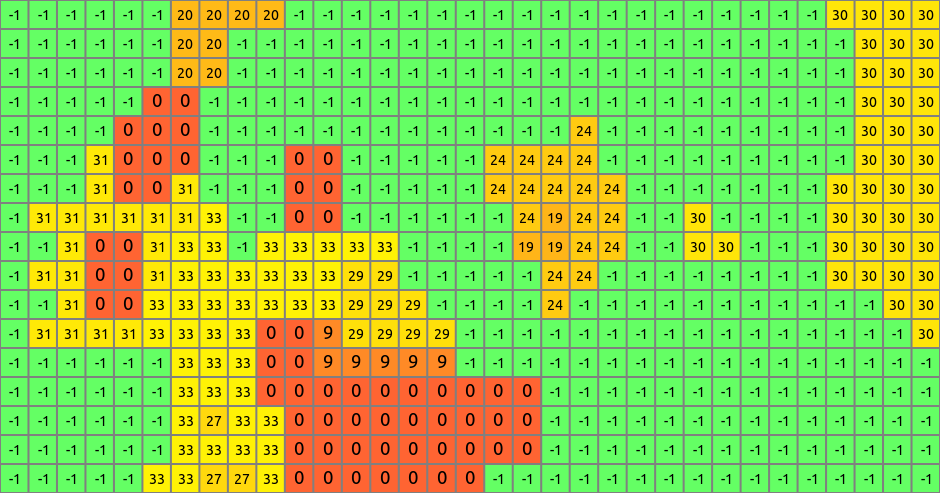 -1: undeveloped, 0: initial development, 1: developed in the first year, …
Modeling framework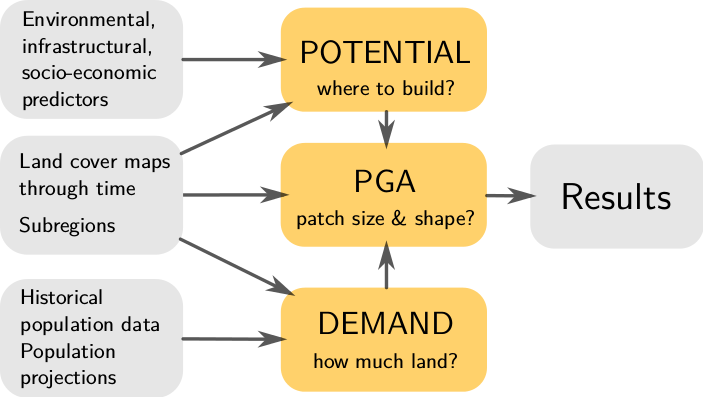 Potential Submodel
multilevel logistic regression for development suitability accounts for variation among subregions (for example policies in different counties)
inputs are uncorrelated predictors (distance to roads and development, slope, ...)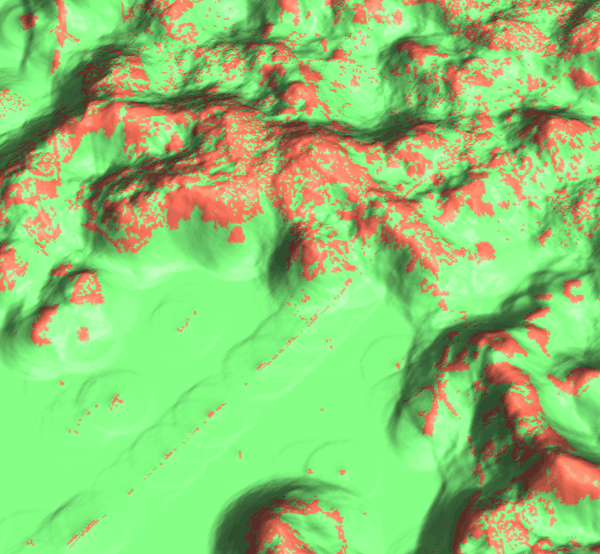 surface: potential, orange: developed areas, green: undeveloped areas
Demand Submodel
estimates the rate of per capita land consumption for each subregion
extrapolates between historical changes in population and land conversion
inputs are historical landuse, population data, population projection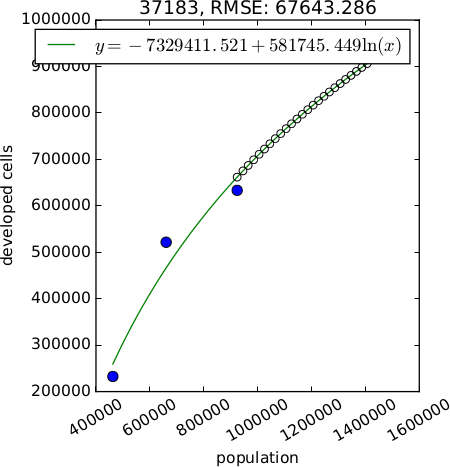 Patch Growing Algorithm (PGA)
stochastic algorithm
converts land in discrete patches
inputs are patch characteristics (distribution of patch sizes and compactness) derived from historical data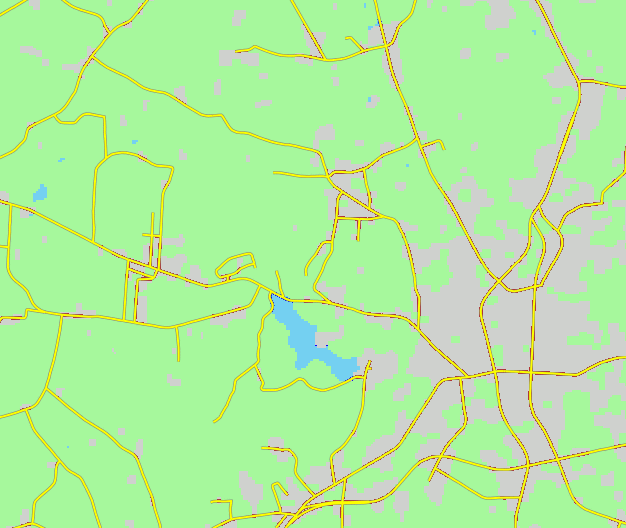 FUTURES Prototype
Private/proprietary
Only the core of the model formalized in code
Poorly documented code with many hardcoded constants
User interface: configuration file and C code editing

The original paper went through the classic peer-review process and was published in a scientific journal.
FUTURES Prototype
Calibration data, tools and documentation distributed in a password-protected ZIP files by email.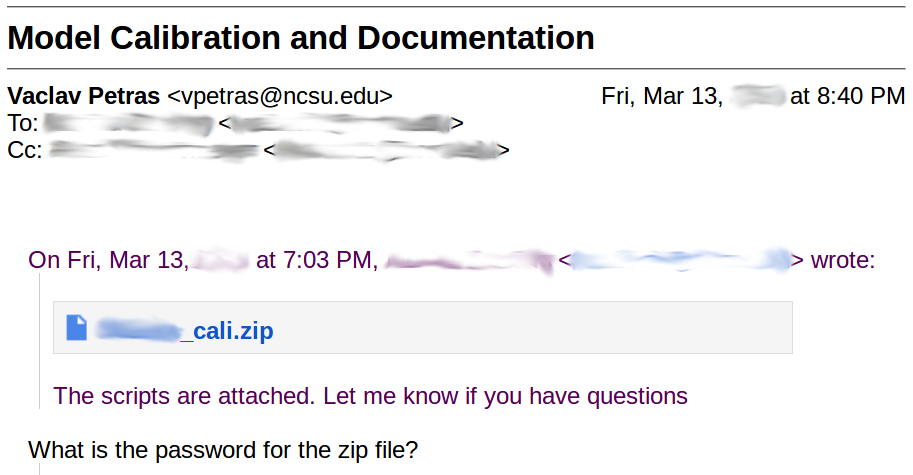 Open Source FUTURES
To pay the technical debt and to go beyond experimental prototype we needed to make FUTURES:

more efficient and scalable
as easy to use as possible for a wider audience
open source, integrated into a larger modeling project, and maintainable in the long run
⇒ new FUTURES GRASS GIS add-on: a set of modules called r.futures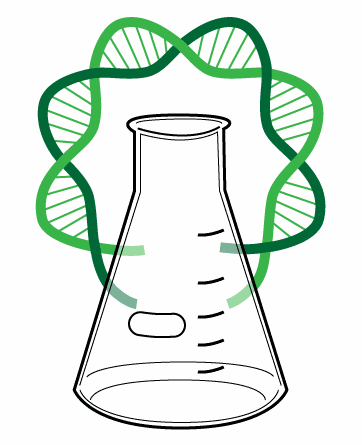 Open science

Image credit: Open Science Logo v2, CC BY-SA 3.0 Greg Emmerich
Why GRASS GIS?
Advantages for model developers (and all tool/plugin developers):

modular architecture: modules in C, C++, and Python
all needed GIS functions at hand
efficient I/O libraries (several further improvements in GRASS GIS since the decision was made)
ability to process large datasets
automatically generated CLI and GUI
infrastructure for online manual pages
daily compiled binaries from C/C++ for Windows(thanks to M. Landa, FCE CTU in Prague)
code in common add-on repository partially maintained by community and core developers
Why GRASS GIS?
Advantages for model users:

multiplatform
graphical user interface
scriptable (Bash, Python, R, …)
easy installation from GUI or command line: g.extension r.futures
more tools available for further analysis and visualization
Why GRASS GIS?
Advantages for model users:

spatio-temporal analysis and visualization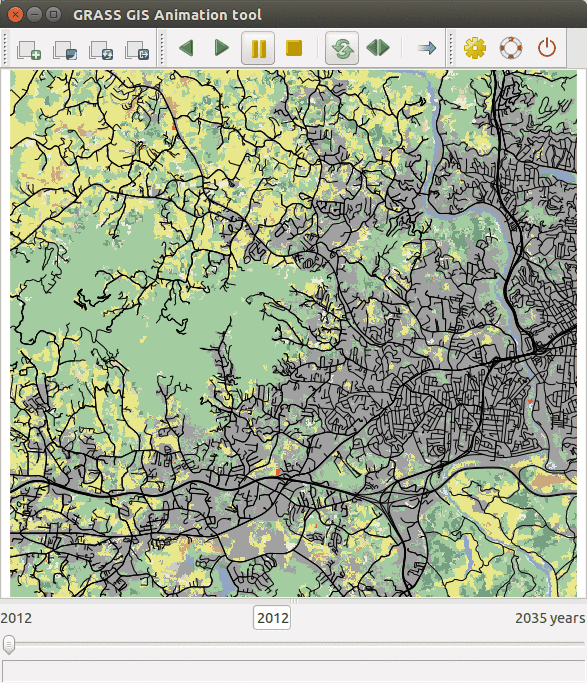 Example: Animation tool
r.futures
Information flow diagram for the set of modules implementing FUTURES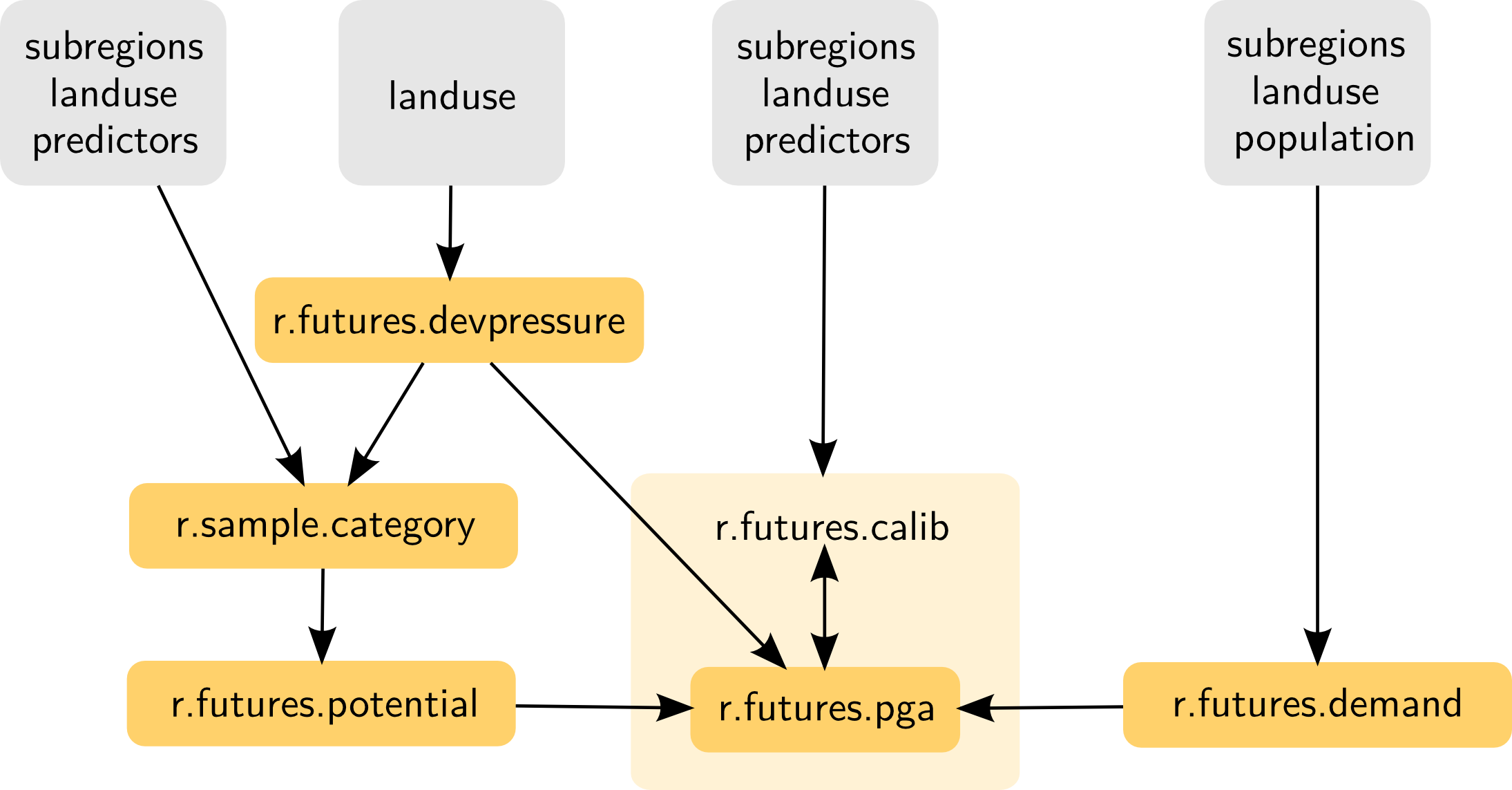 Additionally, r.futures.parallelpga can be used instead of r.futures.pga.
GUI
Graphical User Interface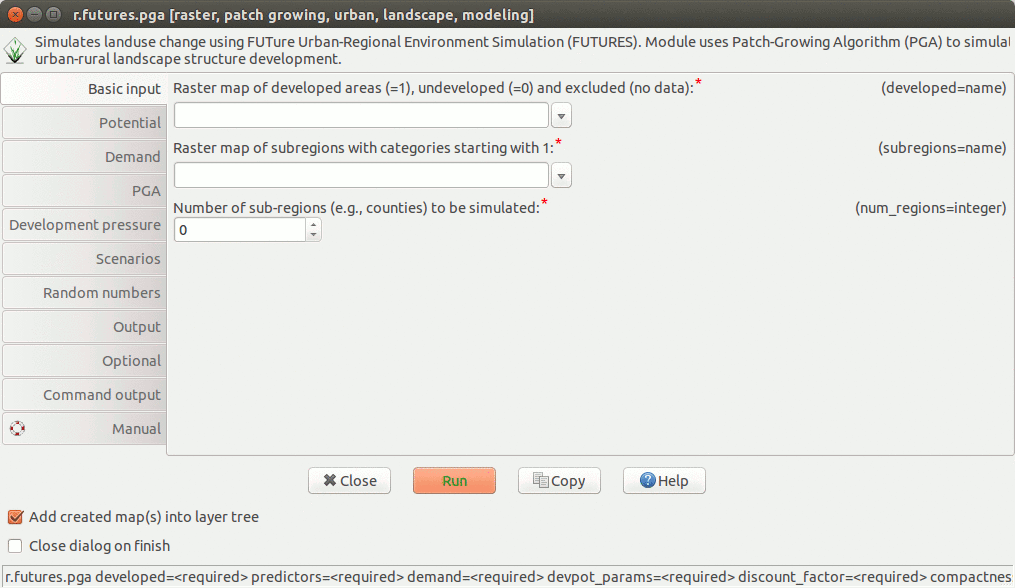 CLI
Command Line Interface

r.futures.pga -s subregions=counties developed=urban_2011 \
   output=final demand=demand.csv discount_factor=0.1 compactness_mean=0.1 \
   predictors=road_dens_perc,forest_smooth_perc,dist_to_water_km,dist_to_protected_km \
   devpot_params=potential.csv development_pressure=devpressure_0_5 \
   n_dev_neighbourhood=30 gamma=0.5 patch_sizes=patches.txt num_neighbors=4 output=final
 
TUI
Tangible User Interface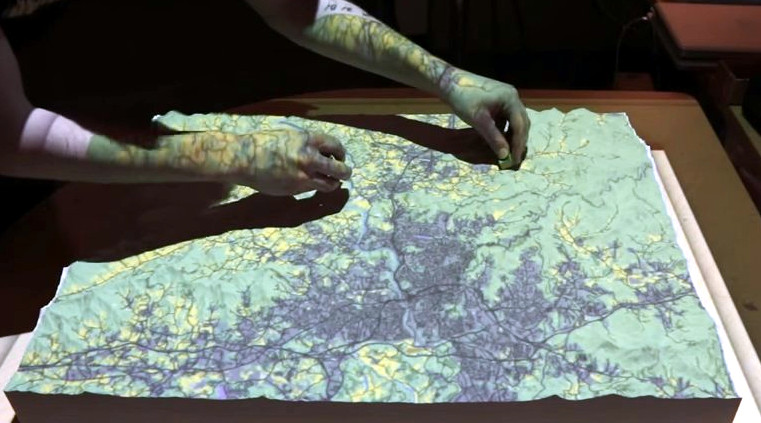 Getting Started: Data
Import or link data into a GRASS GIS Spatial Database

Includes reprojection into the same SRS

Unify resolutions and extents (g.region, r.resamp.stats, …)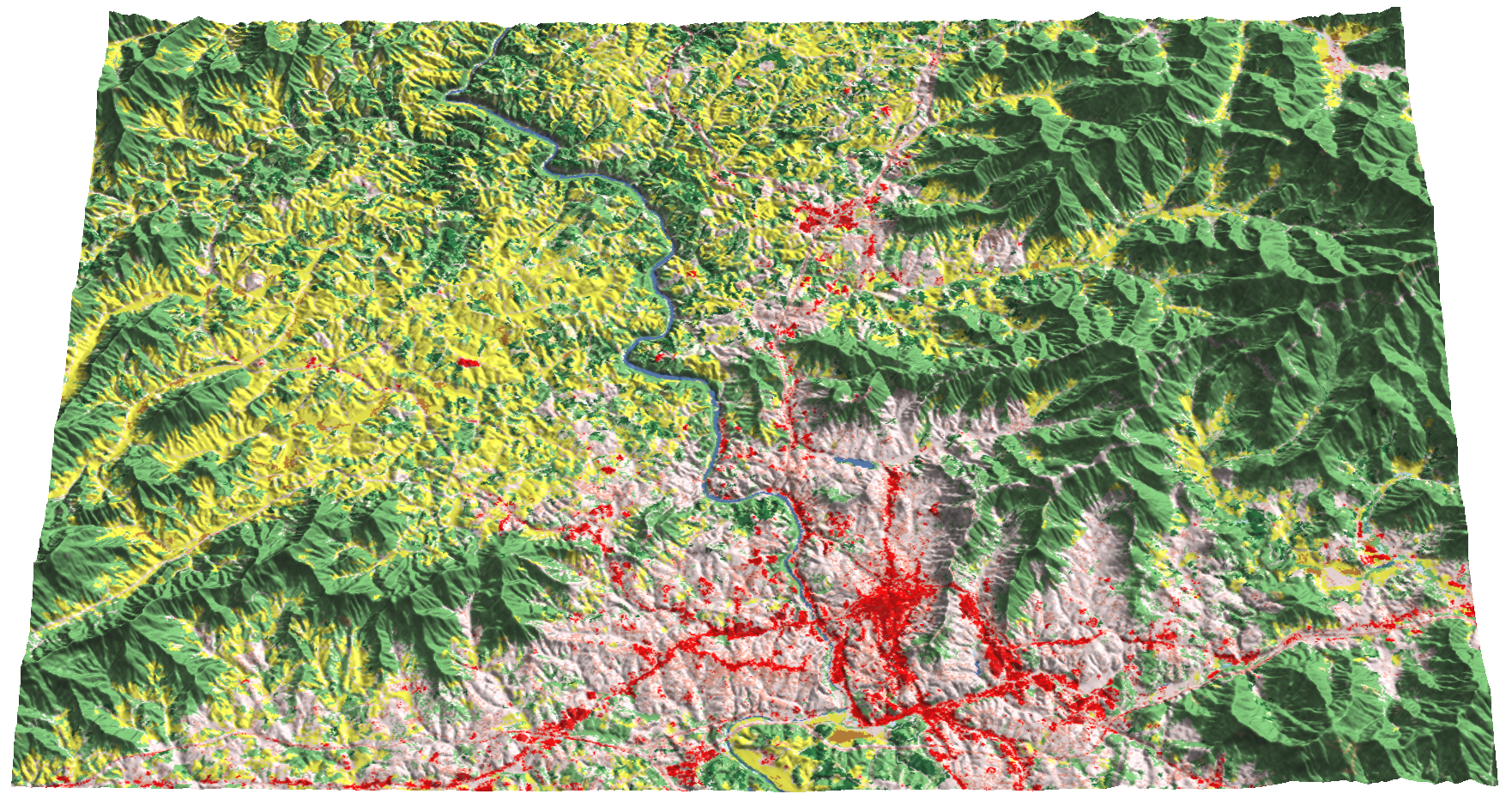 Landuse classes draped over topography (3D view in GRASS GIS)
Getting Started: Calibration
Potential submodel [calibrated using difference between two years in the past]

Predictors (distance to water, slope, travel time to city center, …)
Development pressure (Dynamically modified during the simulation)

Patch calibration [calibrated using difference between two years in the past]

Size and shape of patches of new development

Demand submodel [calibrated using all available past years]

Equation to relate new development and population growth (past and projected)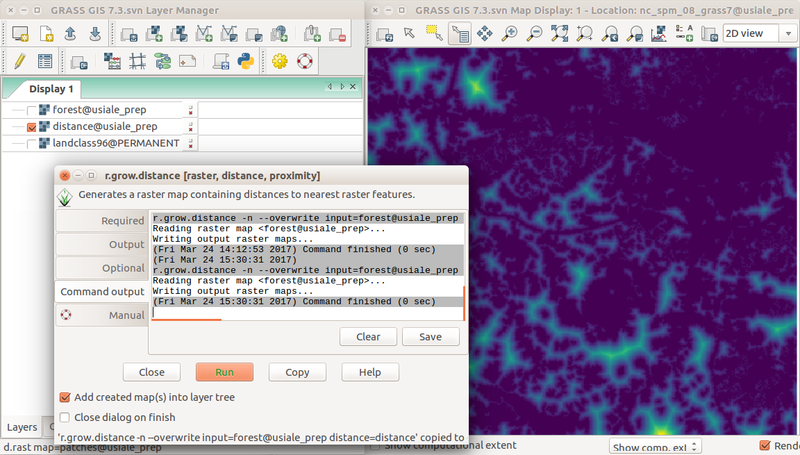 Distance to forest edge computed using r.grow.distance
Getting Started: Scenarios
stimulus is spatially variable increase potential for development (e.g. zoning)
constrain_weight is spatially variable limits to development (e.g. city park)
incentive_power influences infill and sprawl (e.g. government policy)
change inputs for predictors (e.g. new road) and population growth

left: infill, middle: status quo, right: sprawl
References
If you can't get to any of these, we can send them to you!
Tutorials